COMING REAL SOON!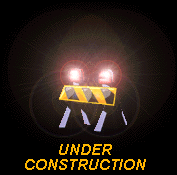 The Association for the Protection of the
AMAGANSETT.ORG
Domain Name
from
Greedy California Speculators


OUR MOTTO:
"Attention, all you Greedy California Speculators out there!
Better watch your step! We're not as dum as we look!"





CHECK THIS SITE IN THE NEAR FUTURE FOR INFORMATION ABOUT
THE AMAGANSETT VILLAGE IMPROVEMENT SOCIETY (A.V.I.S.),
THE AMAGANSETT HISTORICAL ASSOCIATION,
THE AMAGANSETT AMERICAN LEGION POST,
THE AMAGANSETT CITIZENS ADVISORY COMMITTEE,
and other Amagansett not-for-profit groups.




| | |
| --- | --- |
| You are visitor number | |